Cult favorite musical Ride the Cyclone has been adapted especially for performance by high schools, with Ride the Cyclone High School Edition now available for licensing from Broadway Licensing Group. The author-approved adaptation makes the show appropriate for teenage performers by softening offensive language and sexual content, while also creating opportunities for an expandable cast.
The High School Edition premiered at Stagedoor Manor earlier this month, performing July 21-22. "Flexibility in casting is a big bonus with this new version, allowing for more young performers, especially diverse performers, to be involved," says Stagedoor Manor Artistic Director Chris Armbrister. "Moreover, our kids are passionate about the story and score, and a show that inspires passion for the theatre in young artists is magnificent to find."
Click for original post from www.playbill.com
How does this camp make fully realized musicals in 2.5 weeks – casting to production?
These kids are incredible – proud of mine and all these thespians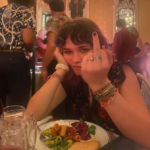 At camp they workshopped and published a High School version of "Ride the Cyclone". It was a mic drop.
Again these kids blew my mind.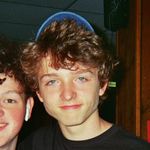 With an incredible message. Lyrics were crushing.