DEBORAH KOENIGSBERGER BIOGRAPHY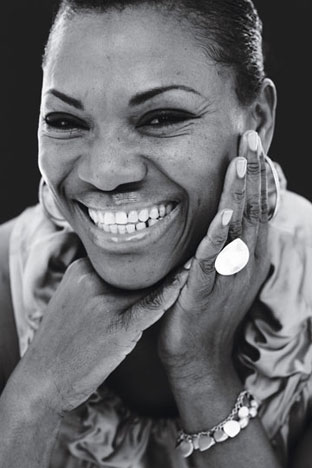 Deborah's Hearts of Gold story has appeared in multiple media channels including
the TODAY Show, Huffington Post, New York Times "Evening Hours" and WCBS-AM.
NYC TV
Outlets: NY1, WPIX11 NYC, AMNY, Good Day NY Fox5- Street Talk with Antwan Lewis
Online: The Business Journals, Gotham Gal, The Epoch Times, AMNY
Radio: WBLS 107.5fm NYC
Deborah Koenigsberger is the Founder and CEO of Hearts of Gold, a non-profit
organization that provides the support, tools, education and training required to
overcome the key elements that define poverty, such as: limited access to education,
social discrimination, and lack of participation in decision-making.
In 1994, Deb, a successful entrepreneur for 30 years, recognized that New York City's
expanding population of homeless and low-income single mothers required focused
support, education and occupational training in order to become economically
self-sufficient.
Deb's unfailing belief that what could be should be, and further inspired by an
encounter with a homeless mother living in a cardboard box with her young daughter,
and, Stevie Wonder's song "Take The Time Out", drove her to find a solution to help
address this growing need. Thus, Hearts of Gold was born.
Since 1994, Hearts of Gold has positively impacted the lives of over 33,720 homeless
and low-income single mothers and their children. By working in partnership with the
women and children to lower the recidivism rate, Hearts of Gold helps them gain the
knowledge, skills, and confidence they need to transition out of the New York City
shelter system and become fully independent and productive members of the
community.
Deb started her career as a fashion model, then worked extensively as a stylist before
opening her upscale women's French boutique Noir et Blanc in 1989. Located in the
heart of New York City's very trendy neighborhood – NoMad/Flatiron, the store is
classically beautiful and elegant. Deb is a wife, a mother of two sons and a graduate of
NYU.
Deb has been relentless in making her dream of breaking the cycle of homelessness
and identifying the resources that would make it a reality. Her aim; to join forces with as
many homeless and formerly homeless moms and their children as possible to
"reimagine their futures together" and to make the goal of maintaining a self-sufficient
and sustainable lifestyle a reality …and she's been doing it since 1994… one life at a
time.
Over the years Deb has assembled a very motivated group of supporters for Hearts of
Gold's Board of Directors, Advisory Board and Donor network (both private and
corporate). The list reads like a veritable Who's Who in business and philanthropy.
Friends, volunteers and supporters from all walks of life both domestically and
internationally, with Deb's leadership, have stepped up and collectively enabled Hearts
of Gold to become the viable change vehicle it is today.
Board of Directors:
Deborah
Koenigsberger
,
Valerie
DiFebo
, Jack
Gindi
, Inge
Zegwaard
,
Michael Weil and Christopher Poulton
Advisory Board:
Cheryl and Michael Barrett, Beth Bowley, Marcia Gay Harden, Lawrence
Konner, Rhonda Ross, Nicholas and Shelley
Schorsch
, and Jerry Swartz
Goodwill Ambassador
: Soledad O'Brien
Major Donors Include:
A plethora of individuals, corporations and foundations.