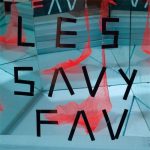 Genre
Indie Rock
Les Savy Fav
Founded in 1995
Band Members
Tim Harrington
Seth Jabour
Syd Butler
Harrison Haynes
Andrew Reuland
Record Label
Frenchkiss Records
Website
Frenchkiss Records
Hybrid Magazine:
Interview with Tim Harrington
Les Savy Fav is Tim Harrington (vocals), Seth Jabour (guitar), Syd Butler (bass) and Harrison Haynes (drums). It has been nearly 6 years since Les Savy Fav has released a full album of new material. Finding their place in music has resulted in the new full length entitled Let's Stay Friends.
Since forming in 1995, Les Savy Fav has grown into a band considered among the godfathers of the independent rock music scene, releasing three albums (3/5 in 1997, The Cat &The Cobra in 1999, Go Forth in 2001) and a singles compilation (Inches in 2004) that resulted in sales of over 100,000 copies worldwide. Their constant success can be attributed to the overseeing of every aspect of their music including the release of it. Bassist and Co-founder Syd Butler started the Frenchkiss Record label with the goal in mind to release their own records. The achievement of these records has helped Frenchkiss put out amazing music from other equally impressive artists like the Hold Steady,Thunderbirds Are Now, Call Me Lightning and more!
Let's Stay Friends is a record about Les Savy Fav's unwillingness to give up. It's a resolution to defy the forces which wear away at our innocence and enthusiasm. As musicians, the record declares their ultimate goals of being together, writing, and performing on their own terms, loosed from the thicket of the professional independent music business which has grown up all around them. From it's first track- "Pots & Pans" to "Patty Lee" to its last "The Lowest Bitter," Let's Stay Friends consistently explores the challenges of keeping sight of ones true nature of a rapidly shifting world. The band's approach to music in relation to changes it has witnessed in the music scene extends into a sophisticated metaphor all people can relate to about how we marry the consistent with the inconsistent.
The idea for this new record was to take time with it to make it perfect. The whole band (particularly guitarist Seth's Jabour's) musicianship and style developed and matured in their hiatus from the studio and everyone wanted to make sure they took time to leverage the ideas and enthusiasm that were pent up. Starting in the end of 2006 and going for a few months, old friend and recording partner Chris Zane was called in to help produce and engineer the recording at Gigantic Studios in New York City. Early in the writing process the band asked guitarist Andrew Reuland, a friend since before there was a band, to collaborate on many of the songs on the record. In addition to Andrew, a number of notable musicians were brought in- Eleanor Friedberger from the Fiery Furnaces sings a duet with Tim, Nicholas Thorburn from Islands/Unicorns does some back up, ALL the members of Enon make appearances, SNL's Fred Armisen plays drums on "Pots & Pans" and "Patty Lee," Emily Haines from Metric plays piano and Joe Plummer from Modest Mouse/The Black Heart Procession adds drumming that helped to expand the overall sound. The result is a record brimming with Les Savy Fav energy and with a production and sound that is developed to a new level of sophistication and splendor.
The release of Let's Stay Friends will also bring some touring this fall with Les Savy Fav hitting many of the major markets which have hosted sold out shows for the band in the past. The band will also produce several record release shows in their home area of New York City around the Fall release date.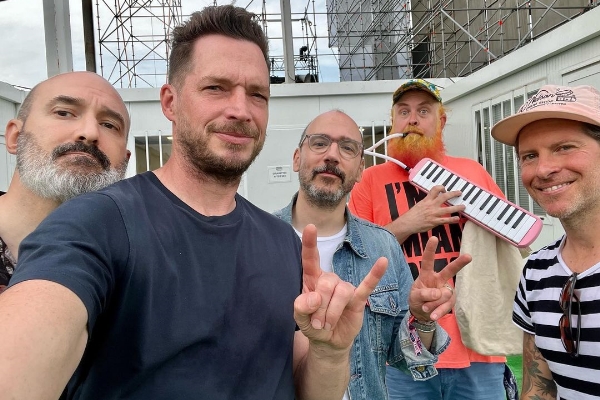 click to enlarge Les Savy Fav at Primavera '22. Primavera Sound and the beautiful people…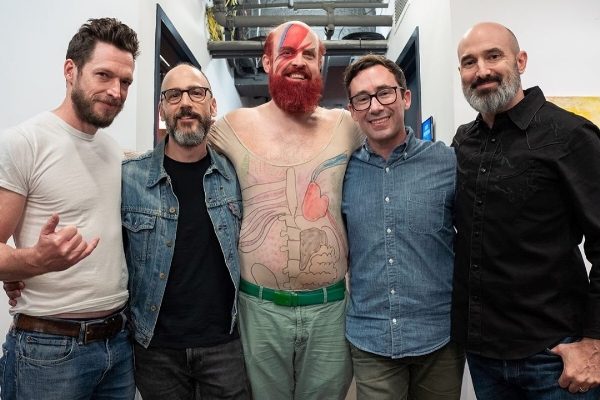 BTW, Les Savy Fav is on LateNightSeth tonight don't miss it! Syd will be the…
Syd Bulter of Les Savy Fav, Late Night with Seth Meyers, and Frenchkiss Records joins…