I'm honored to be in this group of fine people. Thank you Knox!
Award recipients include Amy Carlson '90, Leah Heister Burton '08, Otto "Casey" Jones '87, Melati Nungsari '10, Regine Rousseau '95, and Virginia Steen '69. Carlson and Nungsari were selected as 2020 Alumni Achievement Award recipients and are being honored this year due to scheduling conflicts last February.
For the first time ever, thousands of Knox alumni and friends will have the opportunity to join the celebration when six individuals are honored as Alumni Achievement Award winners on Friday, February 12, at 5 p.m. Central Time.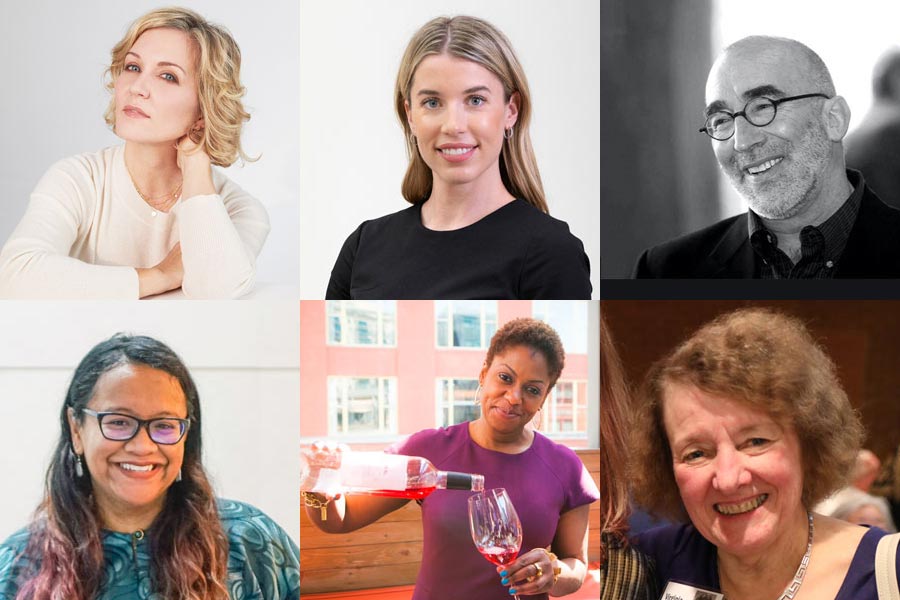 2021 Alumni Achievement Awards Ceremony
Friday, February 12, 2021 at 5 p.m. Central Time
Join us as we honor the following outstanding alumni for their personal and professional achievements!
The virtual ceremony is part of Knox College's 2021 Founders Day celebration.
There's no need to make travel arrangements. While the Alumni Achievement Awards ceremony usually takes place on the Knox campus, this year's event has moved online because of the COVID-19 pandemic. Anyone with an Internet connection and a computer or smartphone will be able to watch.
Amy Carlson '90
Actor, director, singer, and community activist.
Community activist whose focus centers on women's rights and health.
She has worked tirelessly with lobbyists to bring awareness, to educate, and to fight for those with Myalgic Encephalomyelitis/Chronic Fatigue Syndrome (ME/CFS).