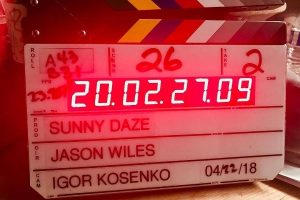 Amy Carlson will star along with Jason Wiles, Michael Beach, Lonnie Chavis, Carolyn Michelle Smith, Ryan Merriman and many more.
The new Indie feature entitled 'SunnyDaze', which will be written and directed by Jason Wiles.
The drama is about the life-altering friendship formed when Sunny (Wiles) and 11-year-old Sean (Chavis) grow a strong bond as they grieve over the passing of Sean's father Mickey (Beach), who was Sunny's best friend.
Carlson will play the ex-wife of Wiles' character "Sunny".
Jason Wiles:
"Indie films are labors of love, and part of that is having the honor of having talented friends, behind and in front of the camera, come on board, who support me, and who believe in the project. To work with Amy Carlson and Michael Beach, from my 'Third Watch' family on 'Sunny Daze' has been a dream of mine, and I am thankful and thrilled that they are both part of the Sunny Daze family."
Filming Location:
Burbank, California
Production Company:
Sunny Daze Studios
Cast:
Jason Wiles (Sunny), Michael Beach (Mickey), Lonnie Chavis (Sean), Jessica Jacoby Mingalone (Nurse Bown), Baker Wiles (Pilot),
Ryan Merriman, Asenneth del Toro,
Crew:
Writer: Jason Wiles
Director: Jason Wiles
Producer: Jason Wiles, Stephen Peace, Michael O'Shea Jr., Mandy June Turpin, Christian Briggs
Executive Producer: Baker Wiles
Co-executive producer: Elle Saling
Behind the Scenes & Social Network Gallery
Photos by Amy Carlson / Instagram
Photos by Mandy J.Turpin, Susy N.Hensel & Scott Ruggles