Just Announced: The 6th annual Muhammad Ali Humanitarian Awards will honor Dr. Pearse Lyons from Alltech, Amy Carlson, Dave Eggers and Sister Larraine Lauter.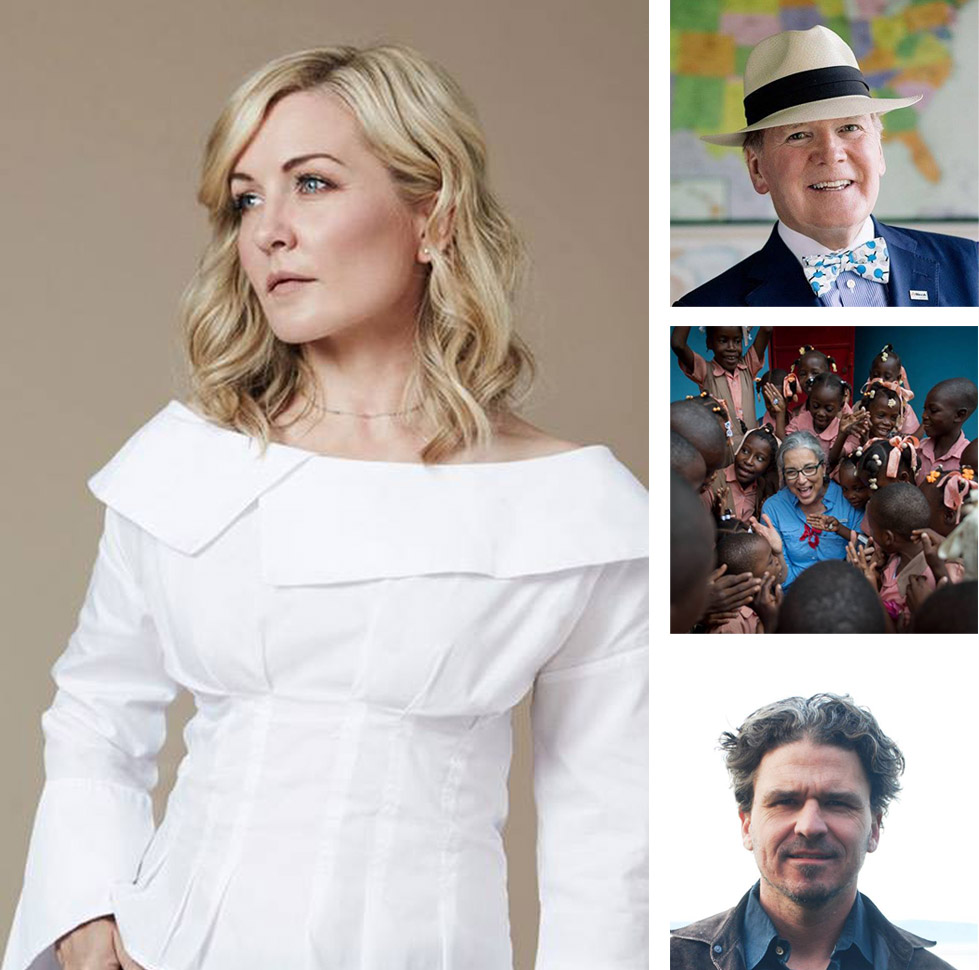 I'm so humbled to be honored by the @alicenterlou what a thrill to be in the same sentence as @muhammadali whom I've loved and admired my entire life.
#grateful
Amy Carlson, Muhammad Ali Humanitarian Award for Gender Equality
Amy is a social justice advocate, feminist and humanitarian, who comes from an activist family. Growing up in the Middle East, Amy spent time in refugee camps which influenced her world view.
After the genocide in Rwanda in 1994, Amy traveled with World Vision to aid in the relief efforts. Her world experience fed her passion to advocate for social justice at home. She serves as a board member for Hearts of Gold, which provides support to homeless mothers and children in NYC, is active with Habitat for Humanity and is a founding member of SPaCE, a neighborhood organization in NYC, which advocates for the local Chinatown and LES community.
Passionate about Women's Rights, Amy published an essay in Gettysburg Replies in which she reexamines the Gettysburg Address for women's solidarity. She is active in Equality Now, fighting for gender equality, as well as the Time's Up and the "MeToo" movements.
Having lost her childhood friend to Me/CFS, <em>(Myalgic Encephalomyelitis/Chronic Fatigue Syndrome)</em> , Amy passionately advocates for the illness. She recently traveled to Washington, D.C. to lobby for funds, partnered in a hometown screening of the film "Unrest" and is creating a foundation for her friend called "Friends of Anne Berry."
Ticket and Table Sponsors
Tickets to the awards can be purchased by September 10th through the Ali Center's website or by contacting Erin Herbert at eherbert@alicenter.org or 502.992.5341.